PATRICK VINCENTI – HARFORD COUNTY COUNCIL PRESIDENT
ABOUT PATRICK VINCENTI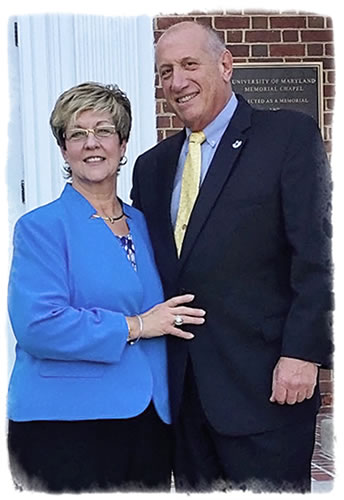 Patrick S. Vincenti is a lifelong resident of Harford County. He was raised in Havre de Grace by his mother, Bernadine Vincenti where he graduated from Havre de Grace High School in 1972. Shortly after graduation, Pat married Jeannie Bishop in 1975 and relocated to Churchville where they raised their family and continue to live today.
In 1972, Pat began work at the Bel Air Bakery as a baker and would carve decoys in the evening. After apprenticeships with R. Madison Mitchell and others, he made the decision in 1981 to formally open Vincenti Decoys. By 1986, he and Jeannie both worked for the business full time. In 1994, they expanded to a retail store in Havre de Grace and have ran their business together for over 30 years. Vincenti Decoys continues to be a strong member of the Havre de Grace, Aberdeen and Harford County Chambers of Commerce.
Councilman Vincenti was elected to the Harford County Council as the representative for District E in 2014. As Councilman for his district, he serves as the Council Liaison on the Local Management Board, Department of Social Services Advisory Board, GREAT Neighbors Program at Halls Cross Roads Elementary and the Harford County Chamber of Commerce Legislative Committee.
Pat believes in giving back to his community. His involvement extends to the Havre de Grace Decoy Museum and the R. Madison Mitchell Endowment Trust. Pat has been a driving force behind the Endowment Trust for the past 25 years, serving as a Director and Treasurer. He continues to be a member of the Board of Directors of the Decoy Museum for the past 21 years and currently serves as President. He has been instrumental in raising over $1 million to help support the Museum's efforts to add to its renowned collection and preserve our waterfowling heritage for future generations. He is also a proud member of the Rotary Club of Aberdeen and the Society of Italian American Businessmen which both support many non-profit agencies across Harford County.
Pat and Jeannie understand the importance of our Harford County Public Schools (HCPS). Both graduated from HCPS along with their two daughters, Loren and Trish. Pat and Jeannie are very proud that their grandchildren are attending HCPS today. He continues to work closely with the Harford County Education Association and strives to be a strong advocate for all HCPS students and teachers.
Pat is also a strong supporter of our local law enforcement agencies and volunteer fire companies. He has worked with the Harford County Sheriff's Office to pass legislation that supports their efforts to safeguard the residents of Harford County.
Harford County needs representatives whose heart is in the community and demonstrates a passion for the continued growth of our County. These principles illustrate the views of Councilman Patrick Vincenti and the work he has done over the last four years. He will continue to serve the people of Harford County and strive to make a difference in the lives of all Harford County residents.
Thank you for your continued support and I look forward to working with you in the future for Harford County.
Patrick Vincenti